How to Address Dental Practice Staff Drama Webinar
Webinar Replay
At one time or another, every office goes through a patch of staff-related "drama". You can do something to break the cycle and improve your office environment.
Join us live as Laura covers how staff drama sneaks in, how to address it, and if possible – how to eliminate it.
[mepr-show if="loggedout"]You're currently logged out or not yet a member!You must be logged in with an active membership to watch our webinar replays.[/mepr-show]
[mepr-active memberships="629,630,37388,37393,37672,37676,37670,37668,37674,44674,232156″]Click here to complete the quiz so your Doctor knows that you watched the webinar!
WATCHING AS A TEAM? Download the Team Meeting Outline for Staff Drama, How it Happens and How to Address it, to review with the group.
[/mepr-active]
[mepr-active memberships="629,630,37388,37393,37672,37676,37670,37668,37674,44674,232156″]
[/mepr-active]
[mepr-show if="loggedout"]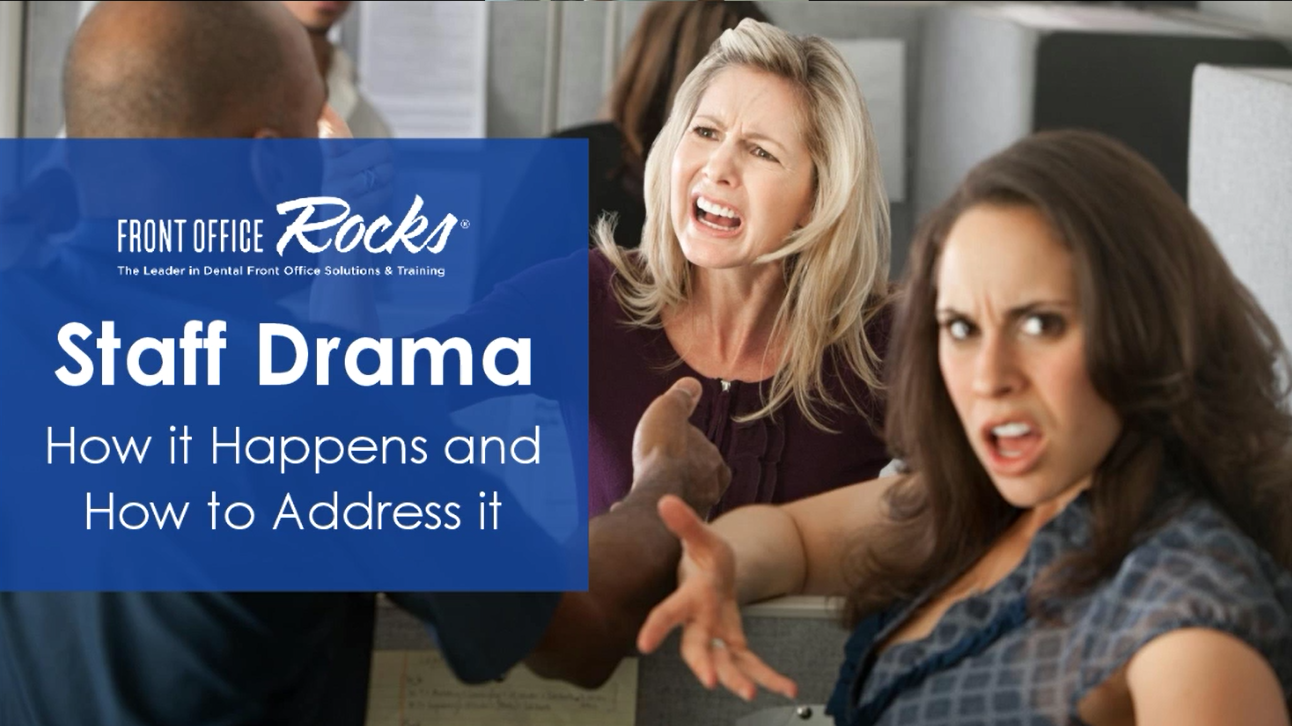 [/mepr-show]