How do I attain my CE certificate?
Once you have completed an entire course visit your notifications tab to see all of your generated certificates.
From the notifications tab click to view your certificate.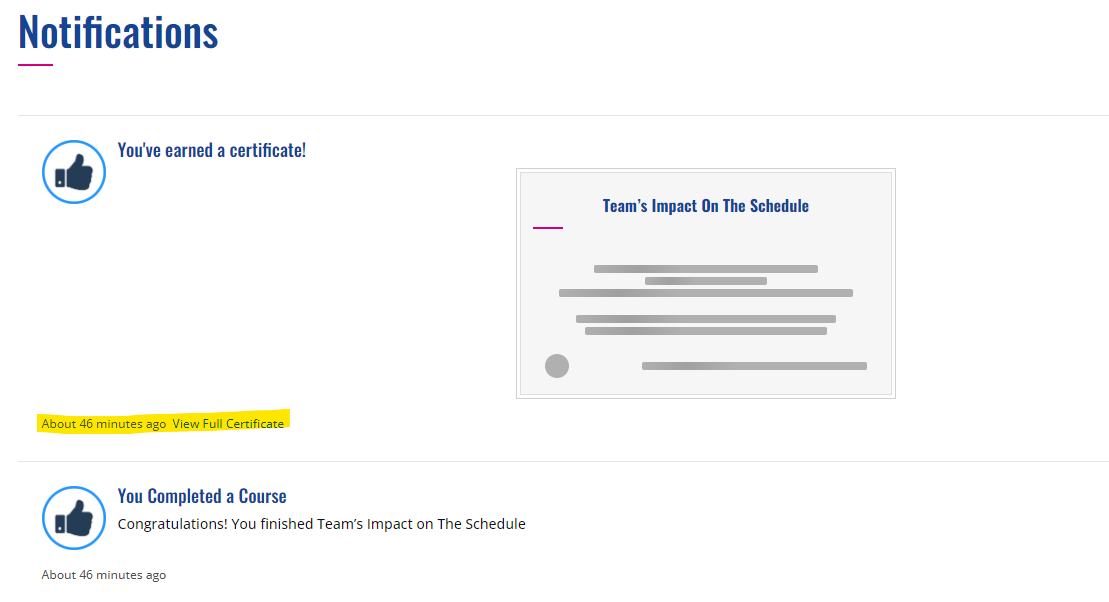 In the next window, your certificates can be downloaded, printed, or shared using the buttons on your  There you will see the option to download the certificate.