TEAM TRAINING & COACHING
Subscription Packages For Your Team
We know what it's like to operate a dental practice because we've been there. The schedule falls apart, patients are worried about what the insurance will cover, and then don't get us started on marketing… That's why we created Front Office Rocks – to be a resource for dental teams. We have subscription based programs created for specific needs.
Foundations Membership
Fundamental Training for your entire Front Office Team.  These courses are designed as a DIY tool for you to train every member of your team and build a strong foundation so your employees are confident and successful in their role.
Yearly
$2490
2 Months Free

Total Team Training
Continued education and training for the entire office is necessary to keep your practice productive and thriving. Involve your entire group in the learning process by providing relevant content that can be consumed at their own pace. In combination with LIVE weekly engagements and various communication platforms, this course promotes the confidence necessary to master important skills.
Yearly
$5490
2 Months Free
On Demand Learning
Asynchronous learning content based on the specific needs of the administrative and clinical team members.
Customer service training for the front and back office teams geared towards creating an elevated experience for your patients.
Weekly Live Casts
LIVE, members-only webinars featuring Laura Nelson as well as some of the industry's leading experts. Each session includes the opportunity for real time Q&A with each presenter.
Dental insurance
Clinical guidance and knowledge
Practice management "pearls"
Industry trends
Discussion Groups & Resouces
Looking for answers? Need clarification? Reach out to our team of experts in a members-only forum for information and additional resources to elevate your training experience.
Implementation guidance
Outsourcing recommendations
Practice systems advice and support
Need help getting started? 
Email info@FrontOfficeRocks.com  or Call 866-861-8819
RESOURCE LIBRARY
FORMS, TEMPLATES, AND CHECKLISTS FOR DAILY DENTAL OFFICE OPERATIONS

Instructions & Forms
Instruction and forms designed as step by step guides to help your team get work done. 

Policies
Our policies are designed to give your office written systems on how to handle the daily issues that arise and ensure an efficient and productive team as well as a relaxed and customer service oriented atmosphere for your patients.

Lesson Documents
Here's where you can find a list of all lesson documents for each training module.

Job Descriptions
Sample job descriptions to help you start thinking about the attributes you want to look for in each role.
Related videos: Writing a Good Job Advertisement, Reading Resumes, Phone Interview, Interviewing and First Week on the Job
LIVE EVENTS
WHERE IS LAURA PRESENTING?
February 2: 
San Diego AADOM  |  San Diego, CA
February 3: 
Michigan State Dental Meeting  |  Livonia, MI
March 31: 
Private DSO Training   |  Fort Myers, FL
June 7-9: 
Idaho State Meeting  |  Boise, Idaho
June 16: 
Private DSO Training  |  Norfolk, NE
September 7-9: 
AADOM Conference  |  Orlando, FL
September 22: 
New York 4

th

District Study Club  |  Remote
BOOK LAURA
LOOKING FOR YOU NEXT EVENT SPEAKER?
Download Laura's Speaking Packet
As the leading authority on virtual dental front office training, Laura helps dental professionals who want to be better at what they do gain the training they need through online video courses, live seminars, and coaching.
Learn more about Laura's approach and how to book her for your next event. Submit this short form and we will contact you within 24 hrs.
WHAT OUR CUSTOMERS ARE SAYING
DON'T JUST TAKE IT FROM US, LET OUR CUSTOMERS DO THE TALKING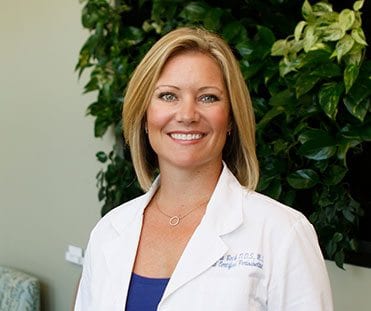 "It's great for training new staff on how to answer the phones, collect payment and handle the schedule to get the patients in a at a time that is most convenients for you." – Tina Harris
"…I feel that any dentist should do the entire course she offers because it allows us to understand our staff positions and identify what is happening in these areas. Thank you Laura for making my practice profitable and WAY LESS STRESSFUL! I enjoy coming into the office once again" – Kevin Hintz
"The content is well done and very helpful to train new employees and existing employees that need a boost. I think it would be invaluable for a new dentist, or an office committed to continued improvement…" – Jonathan Campbell