Join Us!
Become a Member
Created by veteran dental professionals, we practice what we teach. Let us help you build a profitable practice.
Join Now
Tell Me More
Does this sound familiar?
Your team is busy  answering calls, following up on treatment plans, getting payments and working wiht insurance. Who has time to train the new hire? 
Every time you welcome a new employee, the processes change just a bit because everyone is training based on how they get the work done.  There's no consistency and some tasks are slipping through the cracks. How can you implement consistent systems in your practice?
Office mangers,  you wear all the hats at the practice, answering phones, setting goals, managing the front and back teams, ordering supplies, handling upset patients and team drama, but where can you turn for support? Front Office Rocks was built by an office manager, for office managers. We're not here to retrain you or tell you how to do your job. We're here to make your job easier by offloading the training and systematizing your practice with you!
Training Reports
Monitor your teams progress as they train. 
Ask The Trainer
Can't find an answer, we'll get you one! 
No Contracts
There's no contracts or minimum term agreements. 
Forms
We don't believe in scripts, but we do believe in customizable forms to get you started. 
24/7 Access
All foundation level courses are unlocked upon purchase. 
300+ Videos
Short bite-sized videos averaging 6 minutes in length because we understand working professionals. 
Onboarding
Our expert coaches onboard you into our system and help you create a plan for your practice. 
Priced Per Location
Train your entire team for one price. You won't have to pay per member or per course! 
Huddle Starters
Some of our videos were designed to be watched in the morning huddle. 
Hear it from our members…
Front Office Rocks provides quality training for not only front desk staff, but also back staff. My practice experience was great; the training can be customize to address the immediate needs of the team member and you are assigned a team member to help you stay on track. I would recommend to everyone who is looking to onboard a new staff member and update current member knowledge base.
Laura has made my daily practice run smooth. Her and her staff are a blessing for those of use who don't have a proper office manager. Ever if a dentist has a legit office manager, there is ALOT they can learn. More so I feel that any dentist should do the entire course she offers because it allows us to understand our staff positions and identify what is happening in these areas. 
I cannot say enough about Front Office Rocks! I have been an OM and a COO of dental offices and this is such a fabulous help to get your team on track! No matter the size of your practice. It's the best investment we have ever made. Thank You Laura and Thank you to you're amazing team! Hi Leah! you're great!
Front Office Rocks is the best if you're looking to train your staff. We had 2 of our front office left at the same time & we needed to train one of the assistants to take care of the front office till we hire a new person and the helped a lot with that. Leah was great with the customer service that we asked for
10 day money back guarantee no questions asked!
There is no monthly contract or hidden fees. If you sign up for a monthly membership and feel it is not suitable to your needs, you may cancel prior to the next billing cycle – no strings attached.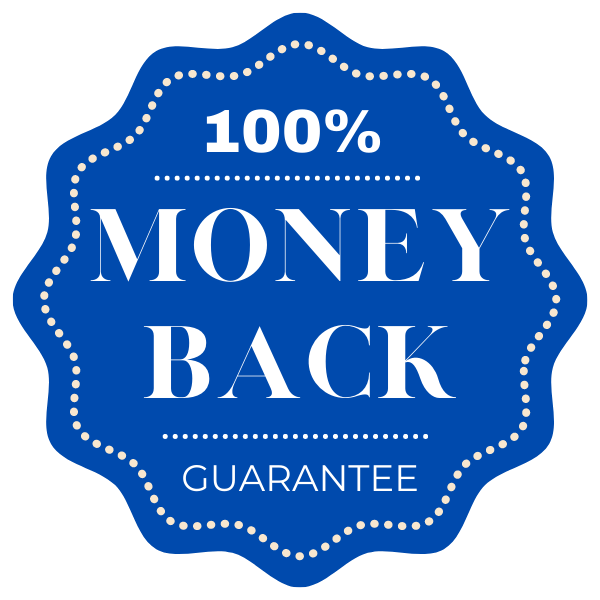 If you are not satisfied with your training please contact us within the first 10 days and we'll refund your purchase price. We want you to be completely satisfied with our services!
Take a look inside…
Our prices give you access to an entire library of videos and full-length webinars – not just one category. With over 250 on demand videos, there are training opportunities for the entire team.
In addition to the training modules, you will find resources, documents and policies available for download and customization that you can start using today!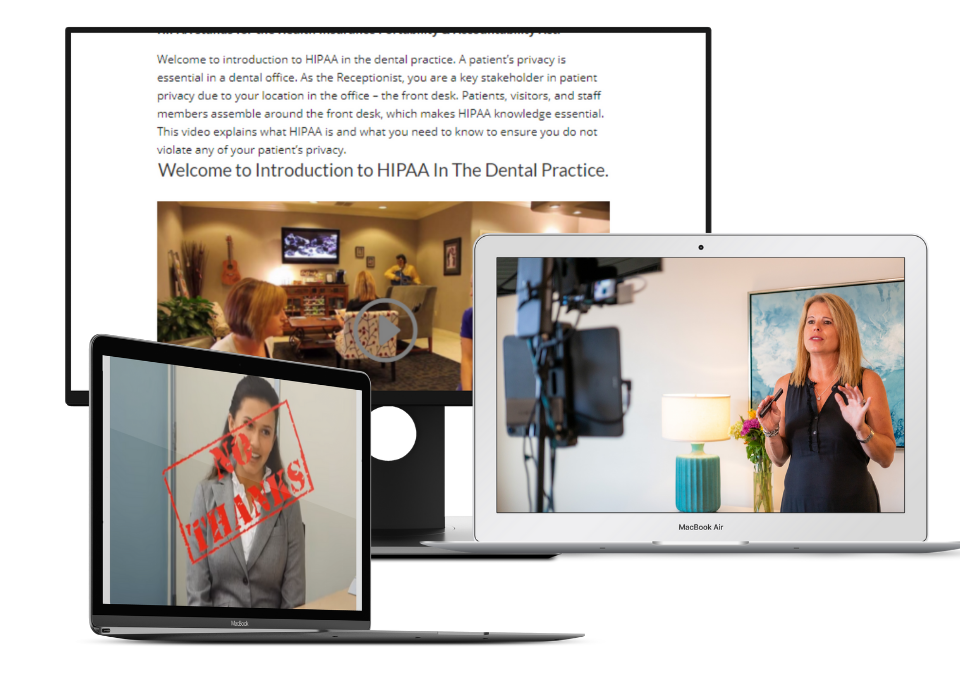 Monthly Membership
Only $249 per month
Recurring payment – cancel anytime
Hassle-free 30 day money back guarantee